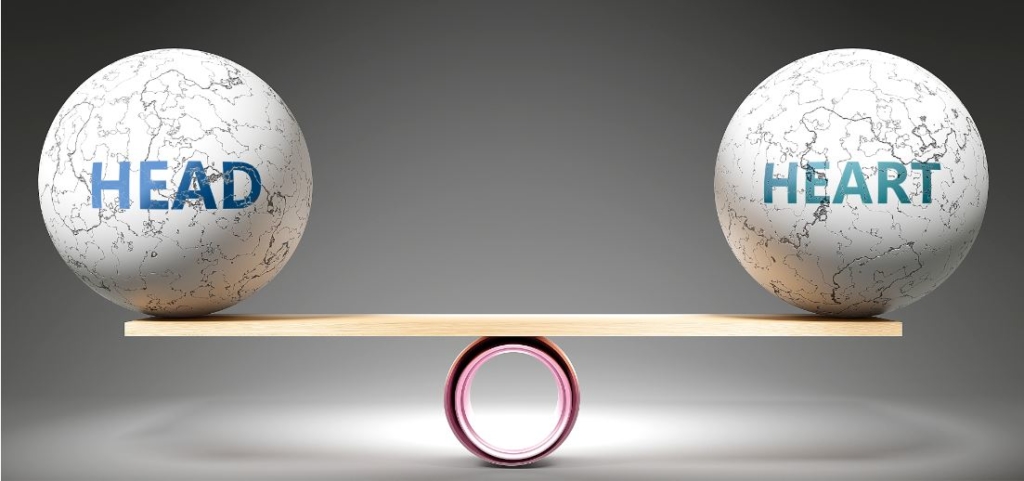 It's that time of year most leaders and employees dread – performance appraisal time.
Many leaders struggle finding the time to craft meaningful performance appraisals – not to mention developmental plans – for their people. And on the other side of the equation, the apprehension of what the performance appraisal might or might not bring weighs heavily on many employees.
Over my many years running sales organizations I have pretty much seen it all from the performance appraisal that read like, "War and Peace" to one that simply stated, "Agreed" – referring to the employees self-assessment on the numerous behaviors within the company's performance appraisal form.
Hopefully, the performance appraisals you write will fall somewhere in between these two. And when writing your appraisals – whether a self-appraisal as an employee or a leader for your employees, I urge you to keep in mind a rule I was taught back in my early days as a field leader that resonated strongly with me as I wrote performance appraisals for my teams – think with both your head AND your heart.
The Heart-Based Appraisal
I once had a frontline leader stronger assert that his sales representative, who ranked in the bottom 10% of the country, deserved a reading of Outstanding. He went on to say that this individual had the best territory management he had ever seen, outstanding selling skills, and unsurpassed product knowledge. Yet unfortunately, they had a very difficult territory to impact and therefore, we needed to "throw out" the sales numbers and focus solely on the magnificent skills of this individual.
You may be surprised but I was actually good with ranking them as "Meets Expectations" based on the respect that I had for the leader. But I had a hard time seeing them as "Outstanding" or even, "Exceeds Expectations" because my "head" would not allow me to do so.
The analytical data did not show that they had a true command of their territory. Not only was their face-to-face call activity low, but so was their nonpersonal calls, such as leaving product literature for their customers. In addition, they were very low in utilization of the programs marketing had provided to support the brand, such as Lunch & Learn Programs and Speaker Programs.
Indeed, this frontline leader was thinking with his heart only.
The Head-Based Appraisal
The other side of the coin is just as prevalent, perhaps even more so – thinking entirely with your head. It is so easy to simply force rank your employees, especially when leading with a sales force. Just take the highest goal attainment to the lowest and bingo – your ranking is done!
But only thinking with your head and ranking individuals solely on their goal achievement often overlooks other contributions employees make to drive the organization's success and can ultimately negatively impact an outstanding employee's morale.
In this day of "do more with less" and "let's give people the opportunity to learn other skills while staying in their current jobs", employees are often asked, or as a friend of mine liked to say, "volun-told", to take additional responsibilities that support the organization. These "opportunities" for development are often bestowed upon our very best people.
Case in point. One such person was a regional leader year in and year out and was asked to come in and assist with the marketing team during the launch of the company's new blockbuster-to-be. It was a great experience for the individual and for the marketing team as this successful sales representative was able to bring key insights to the marketing team that positively impacted the launch of this important brand for the company.
Unfortunately, or fortunately depending on how you look at it, the insights that the sales representative brought to the marketing team were so great that the amount of time actually spent on the project was significantly greater than that which was first projected.
But this of course wasn't without impact to the individual's territory. As one might imagine, this representative saw a decline in her sales performance relative to her peers.
And then came performance appraisal time.
The organization decided that the driving force behind the performance appraisal that year would be forced ranking and there she sat, at the mid-point. So for sacrificing her bonus, her chance at the performance trip, and time with her family – all in an effort to "develop" while bringing meaningful insights to the launch of the company's new flag ship brand, she looked at receiving a Meets Expectations and a less than average merit increase.
It was pretty much a Carl monement from Caddyshack,
"There won't be any money, but when you die, on your deathbed, you will receive total consciousness."
In the end, after a surprisingly amount of required argument, the powers to be thankfully did think with their heart and beyond simply the numbers, did the right thing (at least in my mind), and rated her Exceeds Expectations with an above-average merit increase in recognition of her "beyond the numbers" contributions.
In summary, I believe performance appraisals will always continue to be one of our least favorite things to do in business – for leaders writing them and employees receiving them.
By thinking with both our head and our heart , as leaders writing them and employees contributing via self-appraisals – by being honest with ourselves and our people – we can make the performance appraisal at least a little less painful, and perhaps even more meaningful, for all.
Best regards,